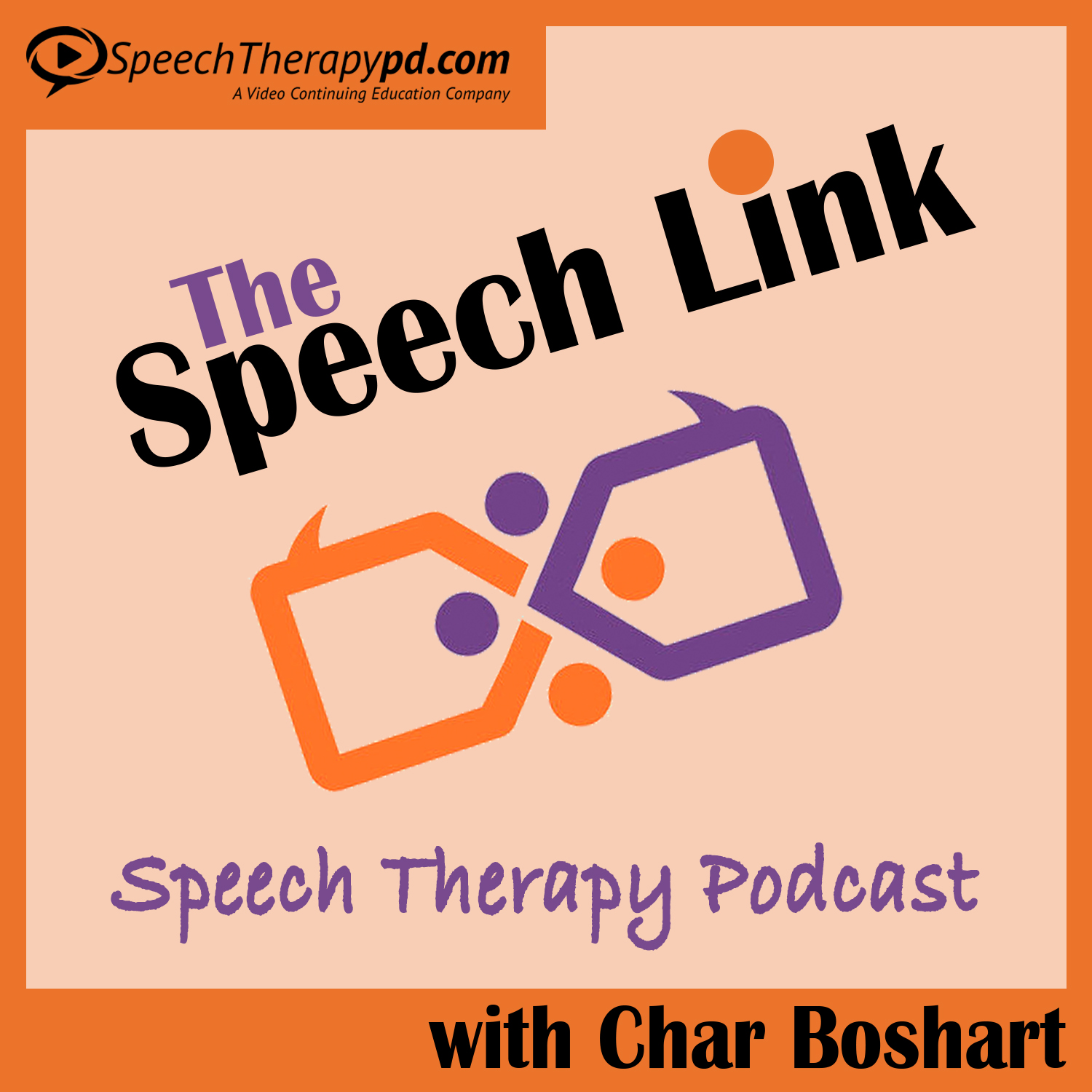 Looking for a speech therapy podcast that delivers real-world info and ideas that you can use? Join Char Boshart, MA, CCC-SLP as she cuts to the heart of what we all want: Effective Therapy Strategies. You'll enjoy her no-nonsense discussions with highly qualified, exceptional experts within speech-language pathology. If you work with school-age children, this one's for you. An extra benefit--Get CEUs for every Speech Link episode. Go to SpeechTherapyPD.com, subscribe, and voila: .1 ASHA CEU!
Episodes
Wednesday Dec 14, 2022
Wednesday Dec 14, 2022
Research states that speech use drives language use through phonological memory and motor planning. However, those with Down syndrome are often encouraged to use nonverbal strategies (sign language, AAC, etc.) ahead of their speech abilities. Is this the best and most beneficial? This course investigates the research, rationale, and several alternatives. Practical therapy strategies will be shared.